Better late than never! Here are some of the things I ate, saw and did while at the beach!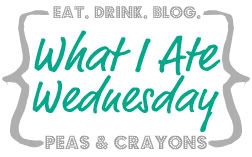 I definitely am looking in closely to opening up a frozen yogurt shop at the beach and possibly a veggie grill where people can have healthy options while at the beach. They are so hard to find! I bet a lot of people would appreciate having vegetarian options and fast healthy food they could grab while taking a break from the beach! French fries and ice cream are delicious, but they are not flattering for my bikini!
Next time I visit I will set my alarm for a sunrise photo opp. Bed > Waking up early while on vacation!
Dumsers Ice Cream: Butter Pecan... nice and drippy (note, if anyone would like to give me a manicure it would be much appreciated)
Sangria was consumed every night, a summer fav!


Went jet skiing with the fam!


Rode lots of waves (and knocked down by plenty)


Big bowl of fruit CL brought me for breakfast! The melon was out of this world!