Okay, so I know it may look as if I wrote this post as a wink, wink nudge, nudge to my friends and family, but truth be told we probably all have a bride to be in our lives.
The holidays are a perfect time to get that bride to be something she will treasure on her wedding day that aren't listed on her wedding registry.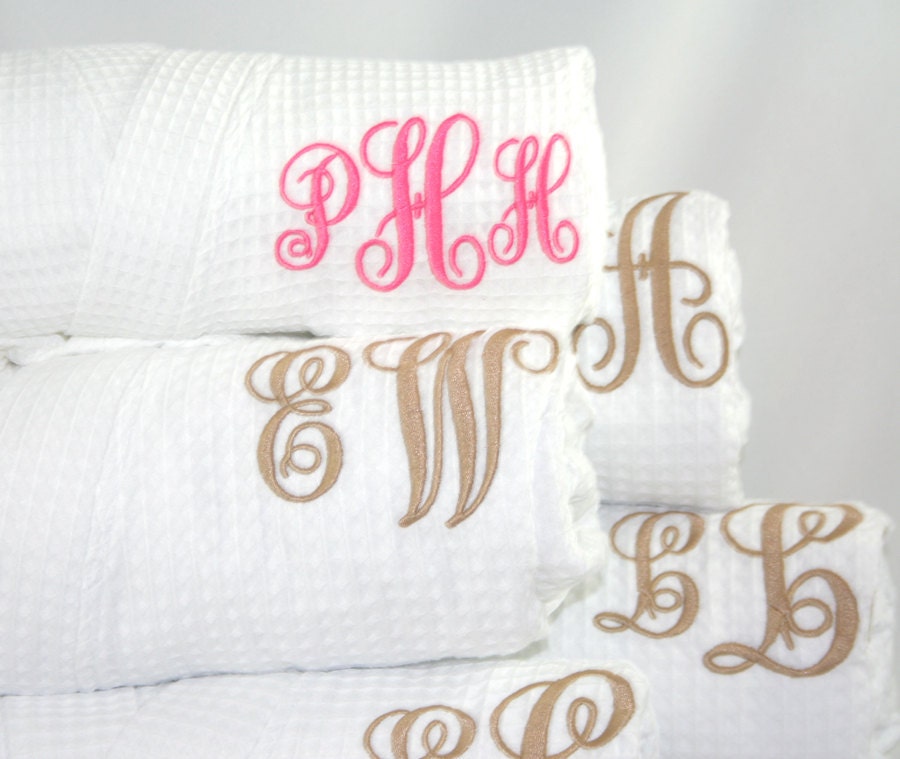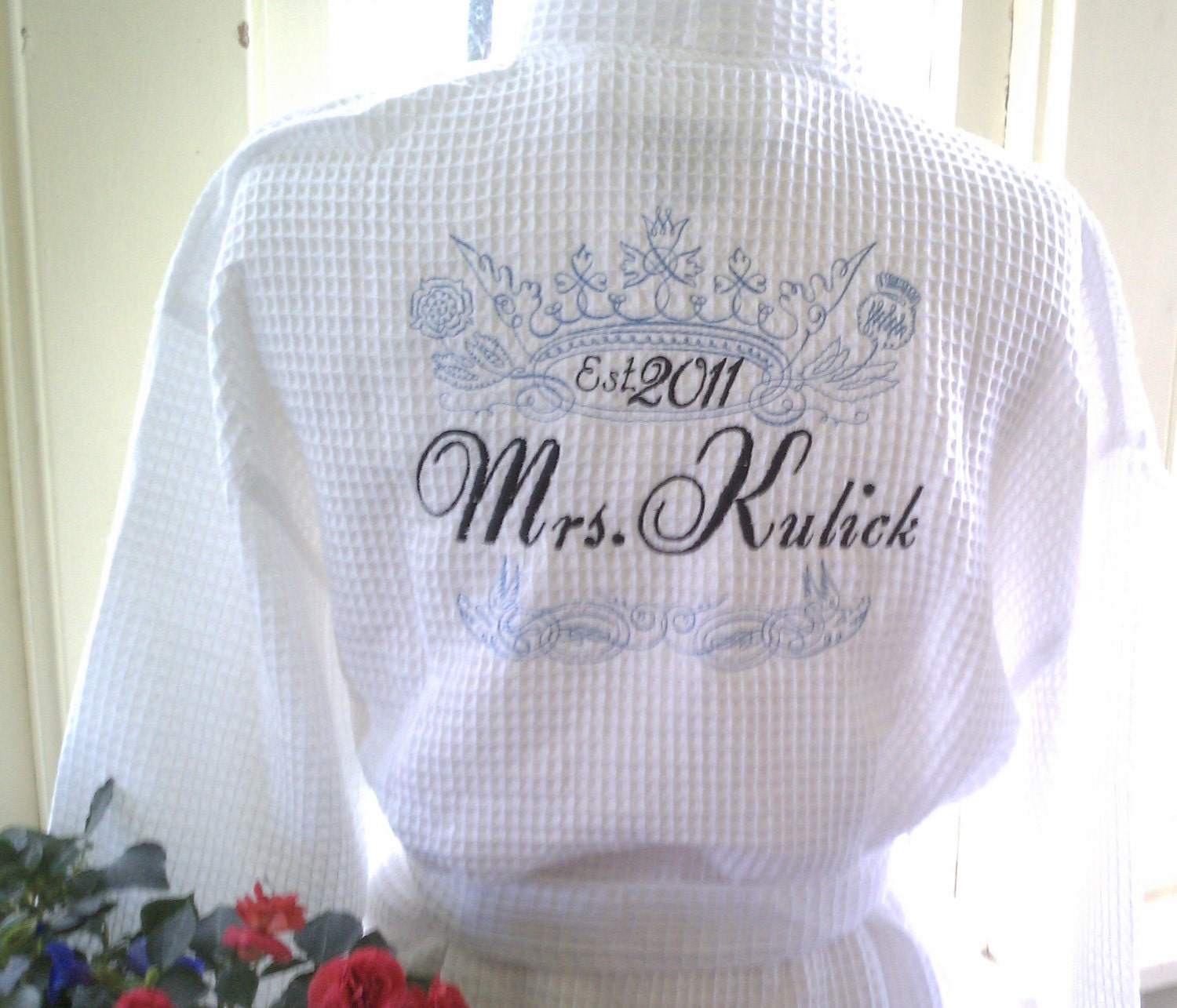 1. Monogrammed Robe. A bride to be can use this on her wedding day while preparing to slip into her dream wedding gown. It's great for pre-ceremony photos of her with her bridesmaids. I'm sure this is a gift she will wear every night and every morning! I found these both on Etsy. Etsy will become your one-stop shop for all unique and personalized gifts!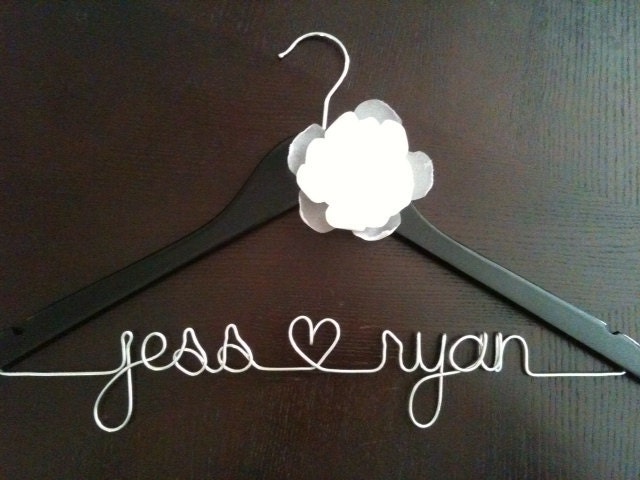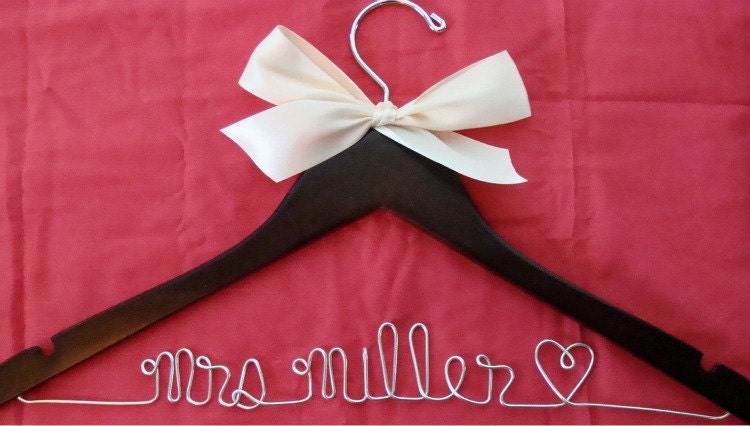 2. Personalized Hanger. This is definitely on my to-get list for my wedding. What a wonderful gift for the bride to hang her gown on! I absolutely love these hangers! These range from 15-40 dollars on Etsy so they are a steal!
3. Spa Day Package. Help your bride to be relax the day/week of her wedding by purchasing her a spa day package! Just remember, a girl should never get a facial any less than a week before her big day just in case she breaks out! Holidays are a great time to buy spa packages since they usually have deals! Make sure if you want the bride to use it the day of, that it's for the hotel she plans to stay at.
4. Mani/Pedi. Remember those groupons for mani/pedi deals you quickly moved to your trash bin? Next time you see one purchase it for a great deal on a Christmas present for your bride to be. Every bride wants gorgeous nails to showcase her ring and this is sure to make her happy.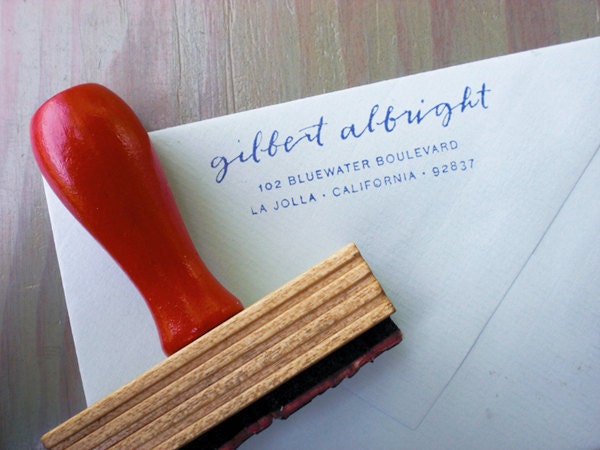 5. Personalized Stamp. Okay, so I wasn't sure I wanted to share this find that I absolutely adore, but I think it is such a great tool for your bride to be when sending out cards. Just think, she could use this when mailing out her Christmas cards, thank you cards, even wedding invitations! It will definitely save her hand from cramping up! I can't wait until we find a house so I can purchase one for myself :) You can find these on Etsy as well!
6. Handmade Ornaments. On a tight budget or just love handmade gifts? How about making a set of 6 ornaments for your bride to be? Has she already sent you an invitation? Why not cut it into ribbons and place inside a glass ornament? That way she can treasure them for years to come. (Just make sure you write the date and time down!) Or, you could always paint her wedding date on one and their initials on others.
7. Prepared Date Nights. Your bride to be is probably stressed from all the planning or spending her weekends trying on dresses, searching for venues, tasting cake, looking at invitations... the list goes on and on. While that is fun, she may appreciate a date night out with her husband to be! Save up those Groupons you have been seeing for restaurants in the city, golf course deals, musicals, etc. Put together a few envelopes and watch her face light up as she opens them!
8. Personal Trainer vouchers. Sure, no girl wants to get a gym membership for any occasion. But, why not purchase a few kickboxing lessons or hot yoga sessions for you two to do together? Your bride wants to look her best on her big day and it's always more fun when you have a gym buddy!
9. Gift Basket. Why not put together things your bride to be will need the day of? A miniature bottle of liquor/wine, personalized shot/wine glass, aspirin, sewing kit, clear nail polish, deodorant, baby wipes, snacks, makeup setting spray, false eye lashes and glue, her favorite perfume, maybe her something blue like a beautiful pin or hair accessory. The ideas are endless!
10. Honeymoon Gift. Know where your bride to be is going? Is she escaping to a tropical spot? Why not get her monogrammed beach towels, sunglasses, a new camera to capture the moments she shares with her new husband. Is she going on a cross country trip and stopping in her favorite city? Why not find out places she plans on stopping at and surprise her with a gift certificate to a top rated restaurant in the area?
11. Scrapbook. Are you in the wedding party? Now is the time to start thinking ahead! Make sure you take lots of photos of you girls trying on dresses, visiting venues, tasting cakes, her bridal shower and bachelorette party. She will have plenty of photos of her wedding day, why not give her a gift that reminds her of all the exciting events that lead up to a wedding?
12. Housewarming Gift. Did your bride and her hubby to be just buy a house? Why not collect photos of the two of them, their family and friends and print them out and frame them. I have a love affection for photo walls so why not take different size frames so they can make a photo wall in their new entry way? How about a monogrammed throw for their new couch and movie room? You could also make a kitchen gift basket of a cook book wrapped in a monogrammed towel with personalized mugs and their favorite coffee!
13. Gift Card. Not just any gift card. Why not a gift card to a dress boutique where she can pick out her dress for her bridal shower, engagement party, or bachelorette dress? How about a gift card for her wedding day shoes?
14. Yourself! Why not write a certificate to help out on her big day? Offer to help set everything up the day of, or take a load of the materials for the big day to the reception site the morning of. Are you a DJ, a graphic designer, photographer or amazing baker? How about offer one of your services as your wedding gift to the bride!
Sentimental gifts are always the best. Happy shopping!