Aerobics: a series of strenuous exercises which help convert fats, sugars, and starches into aches, pains, and cramps.
Coming back from kickboxing class I can honestly say I am whooped. My body was saying "please don't go", but my heart was saying "it's kickboxing night!!" All in all, I am so glad I went - especially since I am making tomorrow my day of rest after working out
4
days in a row.
I made it to cycle class 30 minutes early, signed up (#3 on the list of 35) and of course there were empty bikes in the class yesterday.
Typical
. I loved the class though! It definitely does give you a good wedgie - I picked mine a couple times. No shame. It is now my second favorite class and I will be returning.
I bet you guys are wondering how my black bean burgers turned out. Umm... amazing! Not only was it my first time making a black bean burger, but also my first time eating one. I had to convince Chris that it is okay to have a vegetarian meal every now and then
and
he ended up finishing his way before me! Sorry the photo quality stinks, I was trying to make it quick since we were starving!
uncooked
finished product!
Just an FYI - I sprayed my hand with cooking spray, the mixture was mega sticky! I had a side of guac and the burger was ginormous. I went out and bought two more cans of black beans just so I can always have a meal even if the fridge is empty!
If I had 100 extra dollars laying around I would totally buy these cute workout pants! Until then I'll stick to marshalls.
Today I had a yummy protein breakfast smoothie and a tuna sandwich and guac for lunch. I added some Old Bay to my tuna and it was amazing. I could eat that stuff on anything. I love putting it on my eggs in the morning. Sooo good!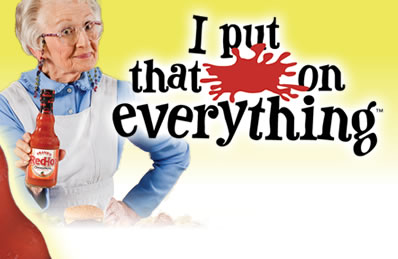 Walking out of the gym it was snowing! I wish Spring would hurry up and get here fast. Since it is cold and wet outside I decided I needed to warm up with some chicken chili. You can find the recipe on my Recipe tab ;-)
That is one good looking pot!
I love corn in my chili! and extra onions please!
I am going to top my lunch salad with some of this good stuff tomorrow! I'm looking for some good homemade granola bar recipes - so if you know of a good one leave the link in my comments section!
Day 13: Goals
There are so many goals I have in life - short term and long term. A couple that come to mind (without mentioning I want a fabulous wedding and amazing kids in the long long term future). oops!
Short:
1. Continue to expand my workout class selection. I would love to wake up one Sunday at 8:30 and make it to bootcamp class.
2. Be able to run for longer than 30 minutes.
3. Continue to find new healthy recipes and continue my healthy eating habits.
4. Make plans for a girls dinner party at my place.
5. Go snowboarding.
6. Make homemade granola bars.
Long:
1. Lose 15 pounds.
2. Travel somewhere new.
3. Grow in my career.
4. Win the HGTV Dream House (hey, a girl can wish)
5. Continue to grow in myself and my relationship.
6. Travel abroad. Greece? Rome? France? Australia?
What are your goals? Alyssa made an inspiration board and I think that is an amazing idea! No goals/dreams are out of reach as long as you keep working towards them.
xoxo,
Cara