Can I just say how excited I am for next weeks weather? Mother nature you better keep your promise of 77 degree weather for our photo shoot because I couldn't think of better weather.
It's time for another WIAW... but per usual I like to mix it up. I showed you guys photos I have been swooning over for our upcoming shoot, but I also have been obsessing over ideas of how to transform areas to make just the right setting.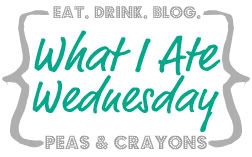 But first! I made my first ever beer battered avocado fries and fish tacos. I used some cider ale I picked up at the wine market the other night, old bay seasoning (who could live without), minced garlic and your plain ole' flour. It turned out great, but next time I need to make a sauce to go with it! Chipotle Ranch sounds amazing as my girl Sara suggested!
She made avocado fries
just recently too :)
Beer Batter for Avocado Fries and Fresh Cod Tacos
Ingredients:
1-1.5 cups lager beer or ale - I liked my batter less thick
1 cup flour
2 tablespoons oldbay
2 cloves garlic, chopped finely - I used minced garlic
2 large avocados
1 large cod fish filet cut into 2-3 inch sections
salt as needed
vegetable oil as needed
1 small pot
Directions:
Mix your dry ingredients first in a large bowl. Add your lager/ale and stir. Done! dip your avocado slices (6 slices per avocado) into the batter making sure it is fully coated and shaking off any excess. Heat your oil and cook the avocado until a nice brown. This will happen quickly! I tested the avocados before cooking my fish and they turned out perfectly cooked. :)
I also made some homemade mexican salad to serve along side. I chopped up half a jalapeno, half of a small onion, 1 tomato, half of a yellow bell pepper and 1 avocado added lime juice and salt. It was the perfect compliment :) Plus the leftovers are great to add to a bowl of lettuce. Hello pre-made toppings.
Now onto the design stuff...
Here are a few more shots I love...